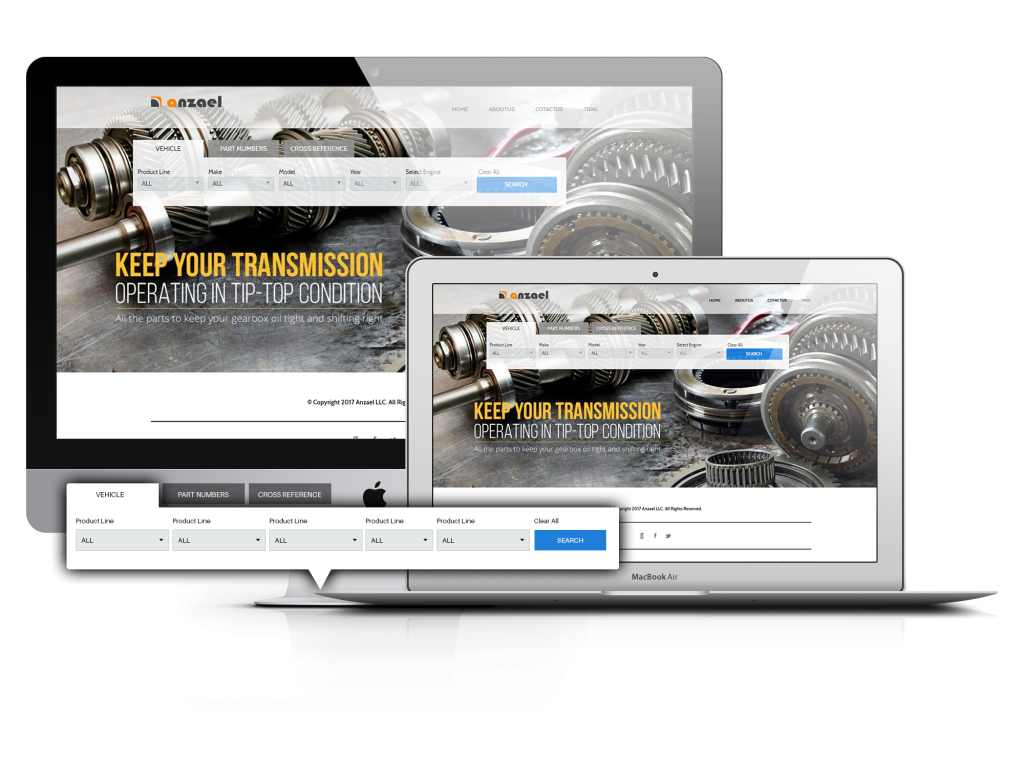 Anzael offers exceptional services when you are bothered about aftermarket parts lookup along with efficient management. The web based solution comes with services that make the experience much more different.
Customizable website
With cloud based software as a service, the e Catalog can be customized easily. As a member, you can gain complete control over the catalog services. Through a comprehensive content management system, you can either select the home page layout or set suitable images. As compared to other tools, various color combinations help you enhance interactivity. Apart from customizing the sea of products, data manipulation is always a breeze with Anazael E-Catalog.
Adapts to different mobiles
Besides functioning well on popularly used operating systems, the website is mobile friendly. For a better viewing and navigation experience, the web pages are optimized for a responsive design. Since users can respond to enquiries, the services aid to respond to a sale immediately. You may not find this aspect with other aftermarket part lookup tools. In addition, the services are design to ease out navigation. With the help function guides, users can skim through several functions & set up processes.
Disaster Recovery
Since the service allows users to take a backup on a secure data center, data loss can never be an issue. The data can be recovered during emergencies and disasters. Every day, orders, inquires, business information, and inventory are stored at a common location. This is what makes E-Catalog different from the rest.
Helps for quick search
Even when the database is loaded with tons of information, the E-Catalog service permits to retrieve data quickly and in the most accurate way. The filters helps you narrow down the search as per make, model, engine, or product line. Besides, you can source competitors' part number to fetch the desired product. You would surely thank the optimized control algorithms. These govern the service and help for efficient data mapping, publishing and archiving huge data volume.
Search Engine Optimized
SEO techniques are implemented to drive audience. You can either find the domain through the search engine or go with keyword combinations to source the right engine. This helps for profitable returns when there's a hike in sales enquiries. In case if the user can't get through the search results, the keywords can be changed accordingly. This distinguishes the online catalog from numerous aftermarket parts lookup tool.
Helps for catalog format conversion
Since the service uses ACES & PIES data standards while publishing catalogs, information can easily be converted into catalog format. This reduces the time especially when you need to market so that the end user can execute a regression based on the model and the year.
A user friendly dashboard
The services offer a dashboard that gives a detailed summary of the components that have been uploaded. Not just that, the interface aids to upload data, import images, and categorize products. Tags and metadata can also be fed to enhance online visibility through SEO. It's also easy to manage the entire content for smart decision making.