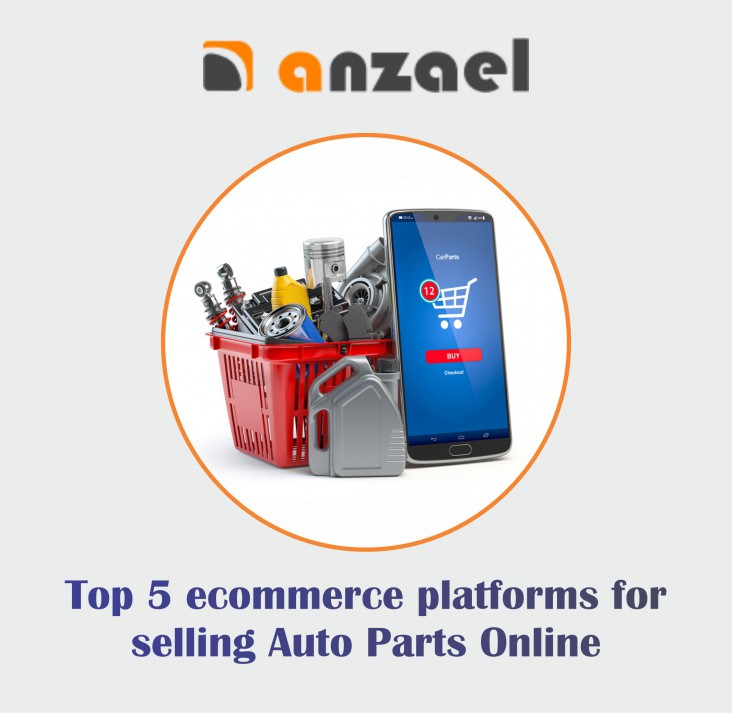 Nowadays Digital Platforms Has become prior to Physical platforms. Searching for something online has become more convenient rather than going to shops. Therefore, sellers are getting active on ecommerce platforms to get more customers and to sell their products. For aftermarkets or for selling auto parts online seller needs to have ecommerce platforms. But the bewilderment is that how to choose the right ecommerce platforms for selling Auto Parts Online.
• Here are the few tips to help you choose right Ecommerce platforms:
• Decide your goal before choosing any platforms. Where do you want to sell your auto Parts? Local, National or both. It is up to you that from where you want to begin.
• It is very important to choose ecommerce that has history of reliable services and able to quick fixes if any problem occurs.
• The efficiency of support team. It is inevitable to know what kind of support they are providing and how responsive the team is.
• site is easily navigated or not.
• Check whether the site is mobile- friendly or not?
• Level of branding and customization you require.
• Are you able to create custom pricing matrices or can you set your own prices?
• It is necessary to know the tools that are built into the software to help you selling Auto Parts online.
• Most important that how secure and reliable is the platform and their payment methods.
• Is there any fraud security service provided by the platform?
• Price you are going to pay means that you should be absolute aware of solutions you are paying for.
• Understand the contract properly.
Above mentioned will guide you to choose right ecommerce platforms. Now, following are the few Ecommerce platforms that are consider in top 5 ranking:
1. Anzael LLC: Anzael provides ecommerce platform for the purpose of both B2B and B2C. Platform includes many features like cloud based website, Seo ready sites, social media integration, simplified logistic, full customization, truly mobile stores, 24/7 support services, data backup and easy navigation.
2. Parts Connects : It provides solutions for both i.e essentials and enterprise customers. It includes features like data management, data validation and secure API integration with big Commerce, Seo ready and easy to use website.
3. Revolution Parts: It is designed for B2B purpose. RevolutionParts basically provides plug-and-play e-commerce site, and besides this they also give access you to upload your auto parts that can be listed directly to eBay and Amazon and handles your all orders with the help of single convenient dashboards. It includes features such as included OEM catalo Channel, 5000 custom products, Fraud Screening, Unlimited support, Page Script, Custom email notification, professionally designed web store, Easy to use shipping tools, unlimited user accounts, warehouse per Catalog, Reporting, Order Routing and unlimited wholesale customer groups.
4. Altos Digital: It is an absolute digital solutions company that aid you sell your catalog on Shopify, Magento, Volusion and WooCommerce. Altos Digital offers OEM catalog, interactive diagrams and part lists, customer friendly front end with Year-Make-Model navigation and part number search, easy to use back end including integrated orders, payments, shipping, inventory and many more.
5. Part square: It specializes in aftermarket directly to consumers or B2C. Features available in Parts Square are technology available with Year-Make-Model, full text search bundled with their uniquely defined catalog of Auto parts. It offers absolute catalog and ordering system with their mobile and SEO friendly websites. Customers can order and get parts immediately shipped to them across the world from their network of suppliers. You can also upload your own products, data, take order and ship them out.
Well, these are the few top Ecommerce platforms for selling Auto parts online. For this the best option is Anzael LLC which provides both Ecommerce solutions. The company even manages data and help seller to get more customers. The Ecommerce solution it provides is cost effective and reliable. So, without any doubt choose Anzael as an ecommerce platform for selling Auto parts and get the best Ecommerce solution.