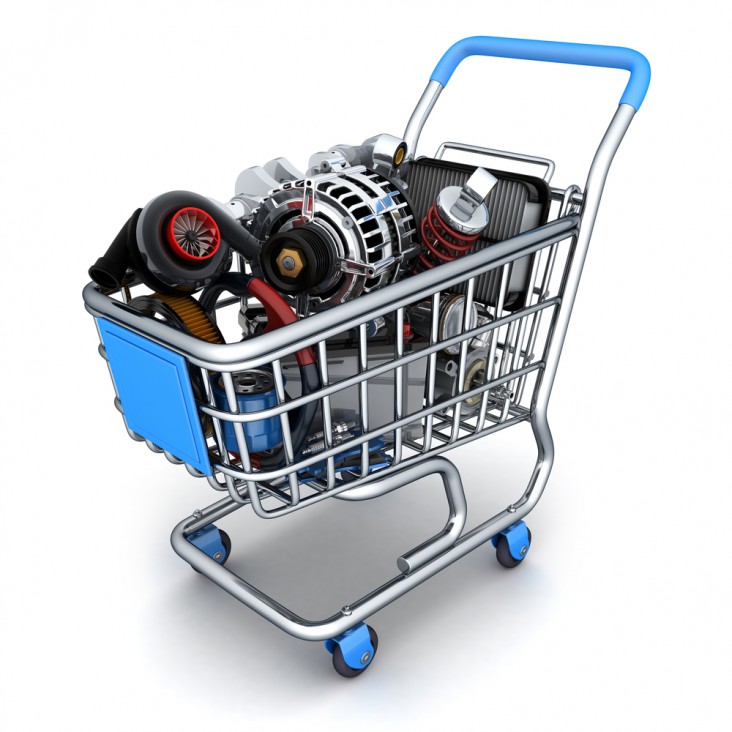 Car owners are shocked once they learn the cost of replacement parts. While some of them may have a hefty price tag, others may carry premium. So, when everything seems expensive, we have helped you out with secrets for sourcing parts at the lowest price.
Research diligently
When you plan to buy auto parts, browse through websites which offer an extensive collection of different manufacturers. For a successful search, once you have found the right part select 'Distance' followed by 'Search'. This will give a fair idea of the market price prevalent in your area. Remember to pay attention to the estimated delivery time. While parts from the nearest location can be delivered in short time span, overseas shipment can take a month.
 Cross check purchases
Call the dealer to confirm the part number. You should be doing this before you skim through online auto parts catalog and eventually make a purchase. You'll learn that parts may be suitable for specific engines and transmission combinations. If you skip verification, then you may get a part that can't be used anymore. The list of affected parts is long, from sensors, modules, to other items like starters and alternators.
Always be polite
While junkyards offer parts at a price lower than any other retailer, you should haggle but be polite in every way. Make sure you have done your homework with the online portal. Always be honest the guy you would be speaking with. If you're trying to be unfair, then the individual is bound to return a favor. Don't expect a price lower than the one found at the marketplace.
Navigate the right website
In the realm of buying parts, never consider a site that's deals in all kinds of products. These sell products as per the price tag mentioned online. Moreover, consider a portal that allows you to exchange a part or get money back.
Search for coupons
As you browse through the auto parts catalog, see if you can avail coupons or manufacturers rebates. Add frequently used items like coolant and filters if you are falling short of some dollars of the coupon code. This will help you checkout peacefully once you've added to the item list. If you seek perks like free delivery and lifetime warranty, then extra dollars can surely give you a peace of mind.
Buy rare parts at outlets
Some parts like DC-DC convertor shouldn't be bought online. Instead, you should visit the nearest junkyard and ensure that the part is readily available. Since these are rare, you may not find them online. Besides, you would not be able to afford the dealership price. The best bet is to track them down by meeting store owners in person.
Seek assistance online
Once you're online, seek assistance through forums. Most of them have dedicated parts-listing threads. You would succeed in finding a part according to what you need. If forums don't work, then try reaching out through social media platforms. You'd be surprised to check out how mates can really help you.
Finally, the dealer is the last option. Approach him only when you haven't found the part. Feel free to contact us, if you need some more help.