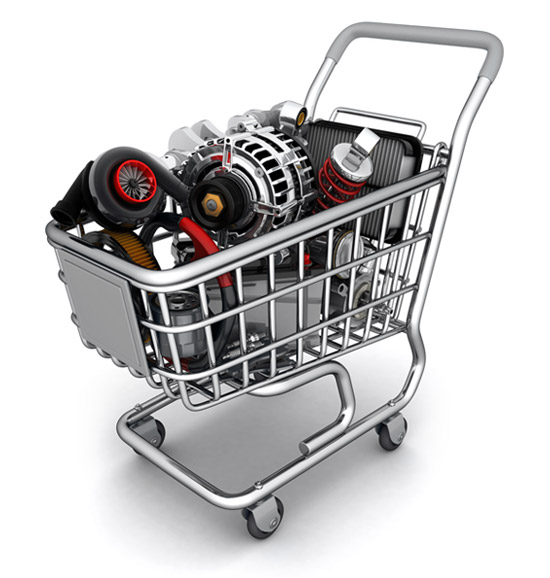 It should never be a surprise when you are purchasing auto parts from an online portal. In the modern era, the world is always using the internet and has been shopping for parts through their smartphones. Delivery never poses to be a problem because the online stores have signed an agreement with well- known shipping carriers. Nevertheless, you won't be negotiating on the price as you might do at local outlets. So, in order to help you in a much better way, here are some tips you need to consider while shopping.
Go through the automotive E-Commerce platform
The easiest way to carry out a research is by visiting websites which offer used auto parts. While going through the search results, you can select the online marketplaces. Before making a purchase, you should always be aware of the part number. This would help in reducing the errors and narrow down the search on the online store. Once you have carefully gone through the website, you can get every kind of information about the auto parts.
Be sure of what you are going to buy
Before you skim through the components showcased online, you should decide on what you are going to purchase. As you choose between aftermarket parts and OEM parts, you should always know the pros and cons. While OEM parts come with a warranty and are known for quality, aftermarket car parts are relatively cheaper. As far as quality is concerned, you may perceive the difference when you compare OEM and aftermarket auto parts.
Be aware of the purchase
An online search can take you to a list of websites which showcase auto parts and car accessories. But, it's always a good idea to select a site which is associated with the automotive industry. In case you plan to buy from other websites, then you might not be assured with quality. In that case, you may not even get a refund if you are not contented with the auto part after it is delivered.
Go for a secure payment option
Security has to be taken into consideration while you are making a purchase. So, as you add the items to the shopping cart, you should prefer to choose the 'Cash on Delivery' option. In case you prefer buying the item with the help of a credit card, then it's a bit risky. On the other hand, you can use a secure payment gateway as everything is kept confidential and not used for another purpose.
Check for delivery options
In case you are dealing with an online retailer, then check when the product would arrive at your destination. Once you check out, you should know the shipping procedure and the breakup of the gross amount. Moreover, the online store should also have a tracking system for knowing the date on which the product would be delivered.
While online shopping is convenient and efficient, you don't have to visit junkyards to find the right auto part. A little bit of research would help you source the part at the best price.