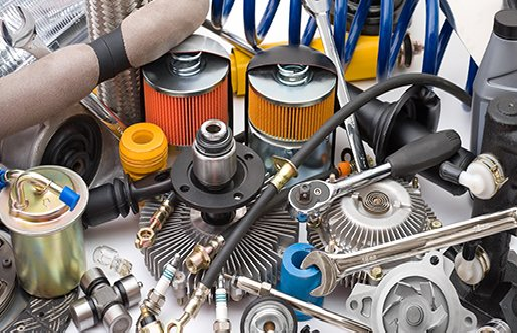 There are a 13 different automotive manufacturers present in the United States namely Ford, GM, Chrysler, Toyota, Honda, Nissan, Hyundai-Kia, Mercedes Benz, BMW, Volkswagen, Mazda, Mitsubishi, and Subaru together they producre an average of over 8 million passenger car annually. The industry together with dealership and suppliers account for 3.5% of US gross domestic product. The automotive industry saw investments upto A$118 Billion in R & D in 2013 making it rank among the most innovative industries in the United States. With increasing role of embedded technologies; the industry is becoming hi tech and thus increasing the role of software applications; the trend sees a transition from mechnanically based to being software based in functioning of approximately 30,000 component in an average vehicle.
By the year 2020, through use of new engineered materials, manufacturing techniques and design methods the automobile would experience an overall improve in fuel efficiency, saftey and performance to make vehicles 10% lighter in weight. Industry trends point towards a positive future with steady growth. Annual growth rate is expected to be at 3.4% until 2017 and regression forecasts revenue to exceed $273 billion by 2017. Another trend contributing to the strong industry growth is the growing age of vehicles creating a sweet spot i.e. 6-12 years old in age favourable for service and repair. The Northeast region of the United States sees the highest number of vehicle in the sweet spot i.e. aged 6-12 years thus high demand for replacement parts, service & repairs followed by South, Midwest and last the west.
The top models and make of the vehicle on road account for Ford F-150 as the most driven vehicle on road followed by Chevrolet Silverado 1500, Honda Accord, Toyota Camry, Hoda Civic, Toyota Corolla, Dodge/Ram 1500, Nissan Altima, Ford Explorer and Honda CR-V. Another trend is growth of overall vehicle population which is estimated to grow by 5% over the next five years and reach 261 million of light-duty vehicles in circulation by 2018. Another trend driving the revenue of the aftermarkets is growing complexity of the automotive parts. Additionally, growing popularity of hybrid and electric vehicles which accounts for 3% is also adding to the parts complexity.
Other trends affecting the aftermarket industry are the increase in vehicle miles driven, globalized opportunity, industry consolidation, e commerce market & online channels.