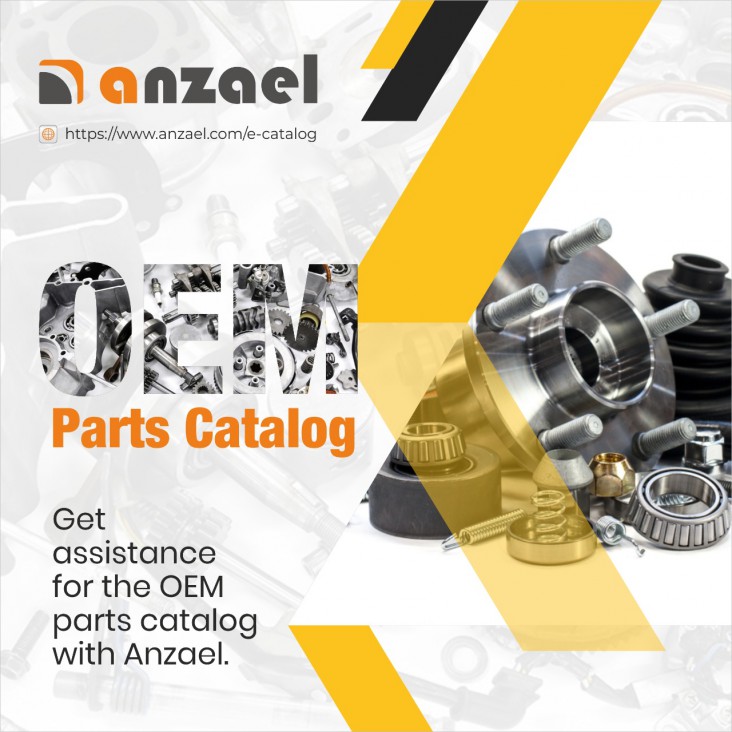 Well, in the present scenario and leading technology most of the auto eCommerce platforms provide OEM (Original Equipment Manufacturers) parts Catalogs for dealers. In the present market, eCommerce providers pay hundreds of thousands of dollars to license given catalog data from third-party data providers. The catalog provided by companies differs in quality between providers. An upgraded, accurate, and easy-to-understand parts catalog will not only save you and your customers a headache but also enhance your OEM parts sales. Therefore, you need to find the company that can help you to get the best solution for your eCommerce. So before making any decisions try to get the answer to the following questions:
* Whether the eCommerce provider support the brands you required?
There are many eCommerce platforms in the market that don't work with all major OEM brands—they might help you only in getting license data from the largest OEM brands. Always ask which brands they support while evaluating their platform.
Well in this case Anzael can help you because it supports all major OEM brands.
* How often does the catalog updated by the company?
Catalog data is always a change that is why it is very important that the parts catalog you are using should be updated frequently. If you regularly update the data then this will help you in growing the profit margin of the company.
* Whether the catalog is accurate or not?
When the catalog is not accurate it increases the cancellation of orders and reduces the sales. When customers make an order of discontinued parts then this annoys everyone and wastes the time. Therefore, the catalog should be accurate.
* Whether the catalogs have detailed part descriptions, images, or photos?
Many parts Catalogs provide illustrations, but they are not described properly and do not even provide detailed information for every part. A description and images can be necessary to order the correct part, it is very important to find an eCommerce provider who has taken the time to refine the quality of their graphs and diagrams.
The above points can help you to choose the best company that can provide you with the catalog that can help you as dealers to get prospective customers. Anzael is the best option to go because it offers you the best online publication services to print car parts catalogs. E-catalog provided by Anzael works with all desktop browsers and mobile devices. The E-catalog provided by the company has certain features like it is customizable, search engine optimized, it provides back office and custom dashboard, cloud-based website, 24/7 service support, it can easily convert ACES and PIES into catalog format, you can easily and rapidly search out of billions of data, data backup, mobile-friendly and easily navigated. So, when you have everything in one place then why do you need to go for another one? Make a wise decision and choose Anzael.