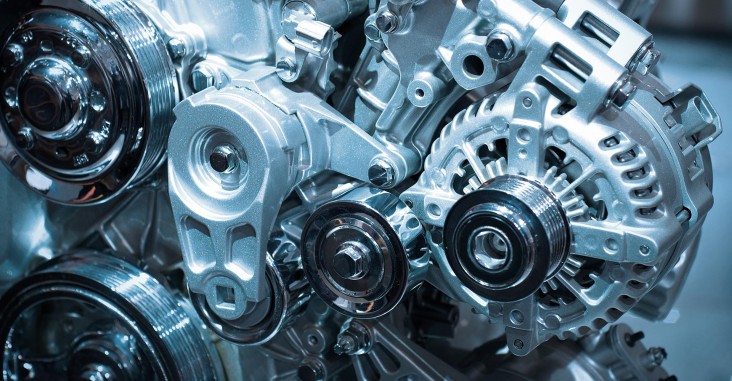 According to Hedges & Company, in 2016 the total online aftermarket sales were estimated to hit $7.4 Billion in online sales for the auto parts segment. Online sale for 2017 is projected at $8.4 billion and is estimated to break a $10 Billion mark in 2019 in the aftermarket segment.
Amazon is one of the largest e-commerce platforms operating in the segment another major player in the market is ebay motors. On attempt to sell, in the automotive segment Amazon features over 1 million new, used and remanufactured parts. With courts telling Amazon to charge sales tax the market would get more competitive; leveling the playing field for the brick & mortar retail stores. Given popularity of Amazon it is also advisable to sell products through this e-commerce channel. "Amazon allows user to browse through 10,000 different make of cars and trucks to find the right fit of parts & accessories. The system enables third-party data providers and retailers to share part and vehicle information" according to Ina Steiner. Other than Amazon we have niche players like Epicor, Autozone, Carquest, Advance Auto Parts, O'reilly Auto Parts, PepBoys, Federal Mogul, Mahle Clevite and others specifically selling automotive parts through their e-commerce solutions.
Amazon sells products online; to be able to publish & sell a product one needs to register either as professional seller or as an individual seller, get an EAN/UPC barcode from GS1 for the product, create a stock keeping unit for the product, create product & company description and gather relevant details, provide good quality images of the product, arrange shipping or select fulfillment by Amazon option wherein Amazon handles the shipping and lastly calculate the price of the product.
Selling on Amazon could get tricky with various rules & regulation governing the sales. Watch out for automotive parts because one needs to find the right fit compatibility with the vehicle. Automotive Aftermarket is very technical industry, parts and components are very different from all other products Amazon hosts so handling aftermarket parts & components need a detail of attention to be a success sale. These aftermarket parts and components have detailed information like vehicle configuration data, parts classification data and parts attribute data that needs to be processed before it goes on sale. Additionally, Aftermarket database need to be industry compliant for Aftermarket Catalog Enhanced Standard (ACES) and Product Information Exchange Standard (PIES) to achieve greater accuracy for the product. Along with other e-commerce solution providers Amazon also supports these standards and qualifies product information based on these standards before they go on to sale. This determines a load of iterative validation activities that goes in as pre-sales for components and parts. This is where computing companies get into picture processing data for merchants.
According to Revenues & Profits Amazon's revenue share for 2015 accounted for 79% sales in electronics & other general merchandise segment, 19% sales in media segment and 1.3% sales in other segment. These figures and segments do not isolate automotive as of right now indicating either insignificant sales volume or new product line introduced on the e-commerce platform.
Conducting an automotive component & parts sale on Amazon would be as easy as any other product provided the fitment information is accurate. Additionally, in the news Amazon has partnered with Fiat Chrysler to sell cars online in the Italian market. The deal tells increased focus of Amazon into the $1.2 trillion in annual new/used car sales automotive market according to GeekWire. As market saturates and as population of products & parts increase it might get difficult to sell on e-commerce platforms especially automotive parts. However aftermarket sales are expected to grow as more and more people hold on to their aging vehicles.