Aurora Parts
Aurora Parts & Accessories, LLC, an aftermarket semi-trailer parts distribution company headquartered in Lebanon, IN, will open a new parts distribution facility in Atlanta.
Mike Conley, said the new facility will allow Aurora to escalate the speed of service to dealers in the area, giving those dealers an even greater advantage when competing in their markets. The new facility, providing over 100,000 sq. ft. of warehouse space, is centrally located to freight delivery routes that travel through Georgia, Florida, Alabama, South Carolina and further.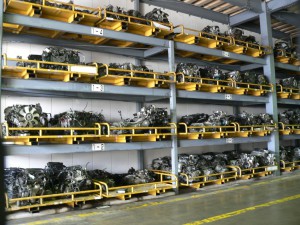 "As our dealer base expands and our Fleet Perform program services more and more fleets, we recognize the importance of transforming our dedicated delivery system to anticipate future demands," said Mike Conley, Vice President of Sales for Aurora.
We are consistently committed to providing the highest level of parts and service.The new Atlanta PDC will help us shorten delivery service to the area from  weekly shipments to daily shipments. Now, if a dealer doesn't have a part in stock, they can tell their customer 'I'll get it to you tomorrow.
Aurora Operations management has streamlined the new facility based off of best-practices they've utilized in the Lebanon facility,all designed for the most efficient use of space with high-velocity parts set up in areas to optimize daily shipping and receiving needs.