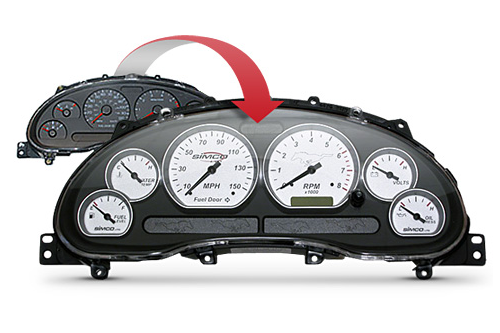 The margins of automotive industry is experiencing law of marginal utility and declining returns. With very high competition in the global market; manufacturers and distributors are competing in a very tight situation. The aftermarket services are giving some hope of new revenue generation to the dealers and manufacturers. With increase in average age of vehicle to 11.6 years and increase in vehicle miles driven the scope for aftermarket services is definitely catching attention. The aftermarket services are less cyclical than sales of new product this makes aftermarket industry recession proof and less vulnerable to an extent.
Giving credit to consumer price sensitivity more intelligent aftermarket services are required to deal with the graft; such that it increases the margin and conserve the operating revenue. Herein software comes into picture to make a significant difference to achieve profitability. Field service software, reverse logistic software, process optimizing software and others would delivery to profitability of the service provider. These software's together optimize the inventory and lets the service provider make meaning full use of the information & data available for better decision making.
Certain factors that are essential to a service if modernized may reduce the operating cost on one hand and provide an improved consumer experience along the value chain and thus increase overall profitability. Mass communication systems bring to the platter advanced and embedded technological solutions to enhance the user experience by saving time and resources. These automated communication systems can improve the service level agreements and thus better user experience and value addition. One such factor affecting the aftermarket industry is the knowledge base of the experienced personals arriving at a retirement age. The field service software function lets the user to retain the skill, experience, knowledge and solutions such that it increases the first time fix rates. This reduction of time used on site to solve a problem reduces the cost of providing a service and ensures SLA compliance and customer satisfaction. The difficult part with software's is the ease of use. Load of times the customized software's are difficult to understand and use. These in return can prove to be detrimental in the growth of the industry.
The aftermarket industry is so diverse and complex that it requires various kinds of skills and software to automate the processes. The repetitive processes that run complex regression to make parts available to the market in the shortest time path require algorithms and human interventions to be in the right place at the right time. This integration of systems and operator manual skills together make the process so result oriented that end user is able to negotiate and gets the most benefit. With change in automotive technologies going towards zero emission the aftermarket industry has a long way to go.