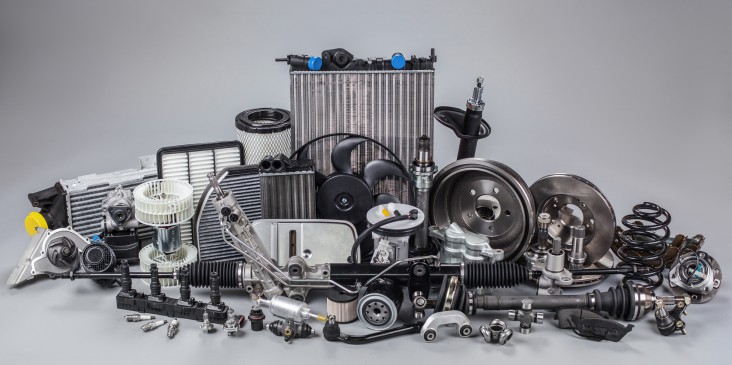 If you are thinking twice before buying an OEM part, then these are reliable when quality is taken into consideration. As compared with other auto parts, these might be expensive but, it's worth purchasing them. While aftermarket parts are tagged with a price that you can afford, it's advisable to opt for OEM parts so that you never face issues with performance and durability.
Buying OEM parts might seem to be an easy task. But, it's not what you think about especially when you are planning to buy from an online store. So, here are some tips you need to follow before you add OEM parts to your shopping cart.
Be aware about the car
Before you seek OEM parts, you must be completely aware of the car and its specifications. Do keep in mind that every car model works fine only when the desired auto parts are fitted. Once you are ready with the car details, it's pretty easy to search for the parts. You no longer will have to set the search criteria again and again to source the exact auto part.
Be familiar with the terminology
If you plan to buy auto parts without any professional assistance, then you would be wasting your time and committing blunders. S, apart from knowing the name of the auto parts, it's important to comprehend the way they function. In fact, the more information you gather, it's easier to buy what you actually need. To get a fair idea, you can always refer to an OEM parts catalog.
Speak to professionals
Before making an online purchase, it's always better to speak with experts. This would certainly help you to verify the part and what you would be adding to your list. In the end, once you are assured that the exact part has been fitted, you can save your time from driving the vehicle for repairs. Seeking professional help is always better because the experts are delighted to offer many options when parts for the car are considered.
Check the authenticity
It's very much easy to tag generic parts as OEM parts. But, in case of some components like the fuel filter, rocket arm, crankshaft and even brakes, you should be careful or else you would land up dealing with numerous problems. Therefore, it's a good idea to buy from dealers whom you really trust. To be on the safer side, you can contact authorized dealers or purchase the parts directly. In case you don't have plans to buy from a manufacturer, then it's better to buy from reputed dealers.
So, regardless of who you are looking for, you should ensure that the parts are genuine and bought from famous dealers. Once the search is defined, you can also avail a discount and grab car parts at an unbelievable price.