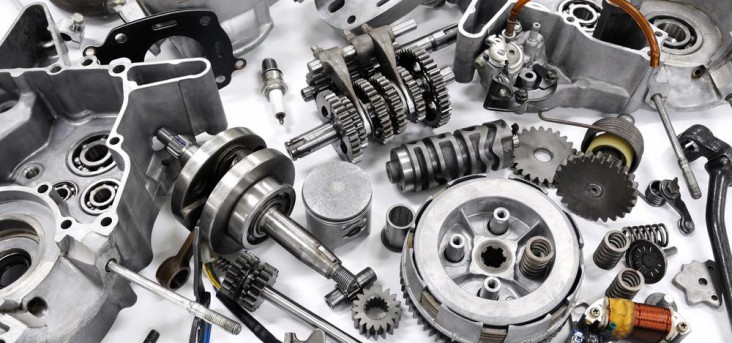 When you come across aftermarket parts, then these are nothing but parts that haven't been sourced from the automobile manufacturer. While these may seem much better than the original ones, a number of organizations ensure that the part offers the same level of functionality. So whenever you are dealing with an experienced mechanic, you should always request for high-quality parts. So, let's take a look at the pros and cons of aftermarket parts.
Pros
As compared to OEM parts, aftermarket parts are quite inexpensive. However, you can save a good amount of money depending on what you buy. It's always a good idea to shop around and check out the price. In case you can afford to buy the part, then you should ask questions related to quality.
 In some cases, you might not be happy with the quality. For instance, if you are looking for brake pads then automaker is sure to maintain a balance between durability, cost, and performance. If you are seeking performance, then you won't mind to buy an aftermarket brake pad.
 You may observe numerous companies dealing in manufacturing aftermarket parts. While some specialize in making specific parts, the rest make any part that you had ever thought about. Once you find several options in the aftermarket parts catalog, you can be wise with your selection and source something that fits in your budget.
 You don't need to spend time in searching for aftermarket parts. A gas station or an auto parts store is bound to give you a part that fits in your car. This will also help you decide where you need to go for car repairs or maintenance.
Cons
It always rings true, that you would get a part based on what you pay for. But, the quality might differ drastically and some parts may be made from low-quality materials. Even if the part is expensive, you should be familiar with the ones mechanics suggest.
If you are not aware of the aftermarket brands, then you land up purchasing a low-quality part. Even if you have to buy a spark plug, then you have to scope out the best part. In that case, you need seek advice from a mechanic or opt for OEM parts when there isn't a significant difference in the price.
Most of the time, aftermarket parts do not come with a warranty. This could be a major disadvantage while the dealer is trying to sell the part at a less price.
On a concluding note, it's always a good idea to buy OEM parts because these sold off with the warranty and assure you of the quality. Though such kinds of parts are very much expensive, it's always worth purchasing them. Remember to buy these at the dealership rather than making a purchase through an online portal.