This is a head to head compare of EVINE Live Inc (NASDAQ:EVLV) and U.S. Auto Parts Network Inc (NASDAQ:PRTS) . We will compare the two companies on revenue growth, earnings, revenue per employee, operating margins, free cash flow and valuation. The head to head compare assigns 100 points in total.
Before we dive into the analysis, we will look at the stock returns for each company over the last three months, six months and the last year. The stock returns do not impact the head to head compare scores which are focused on the fundamentals of each company, but ultimately stock returns are are still a critical piece to a full analysis and compare.
➤ Income Statement
First we turn to the income statement and compare revenue, earnings and revenue per employee for both companies. We note that simple revenue comparisons do not impact the rating.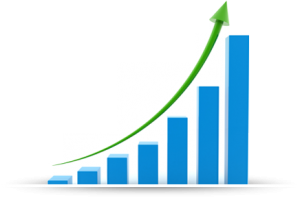 ↪ EVINE Live Inc has substantially higher revenue in the last year than U.S. Auto Parts Network Inc although both companies are still relatively small. Raw revenue comps do not affect the head to head rating
➤ Margins
Next we create some derived metrics to compare the the amount of revenue earned per dollar of expense and the amount of free cash flow earned per dollar of revenue. Margins are one of the fairest ways to compare companies since they remove some of the bias of large versus small numbers.
➤ Growth
Finally we compare the financial metrics related to growth: revenue growth rates and price to sales.
↪ Both companies are growing revenue. EVINE Live Inc is growing revenue faster than U.S. Auto Parts Network Inc but not by a notable amount.
WHY THIS MATTERS
Our research sits side-by-side with Goldman Sachs, Morgan Stanley and the rest on professional terminals. Of our Top Picks, Nvidia is up 106% since we added it. Ambarella is up 103% since we added it. Relypsa was taken over for a 60% gain and we are already up 50% on Twitter. Apple is also a Top Pick.
To become a CML Pro member it's just $25 a month with no contract. It's that easy — you cancel at any time, instantly.