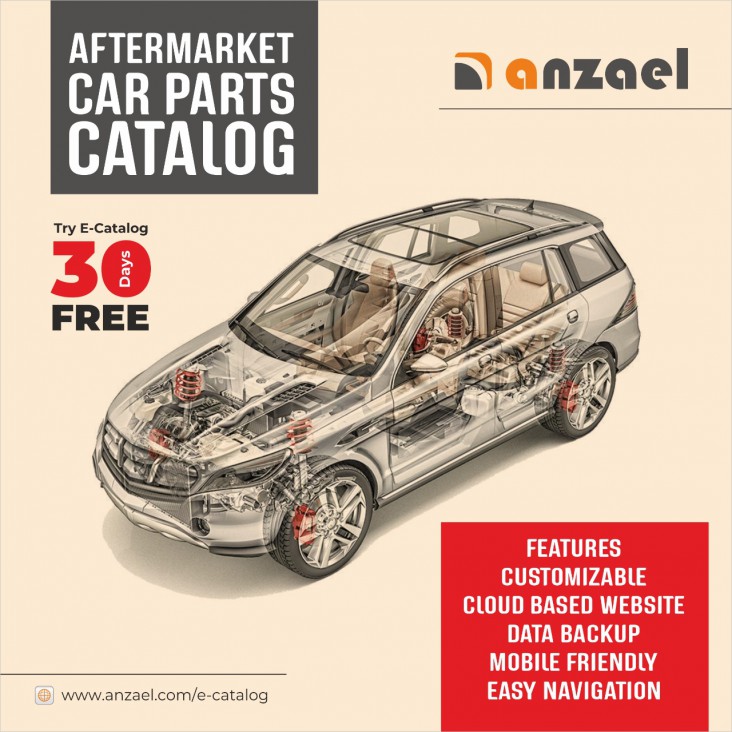 E-catalogs which is an acronym for Electronic Catalogs are digitally publishing media or platforms that display products on the system with the purpose to sell. In Auto parts, E-catalog Automotive the replaceable parts are presented which aids in the growth of the business to get more prospective customers with effortless and spontaneous ways. There are plenty of advantages in making Auto parts E-catalog.
Some of the advantages are as follows:
1. Systemized: E-catalog shows your automotive parts differently or we can say in a unique manner.
2. Illustrative: E-catalog contains a file of Auto parts and the available file describes all components eloquently and provides easily accessible information.
3. Economical: E-catalogs are basically searched engine optimized which allow customers to search the product online from anywhere at a low cost. In comparison to print material, you can extend your reach more towards the prospective customers in E-catalog. It is preferable to print material.
4. Prompt Upgrade: You can spontaneously update your E-catalogs by making changes in products, prices, descriptions, and images. Your Client and Customer will be able to see updated information.
5. Saves Time: By using E-catalog in place of print material you can develop business faster on any device whether it is Mobile, Tablet, or Desktop. It will help in saving time for both buyer and seller.
Well after getting an idea about the advantages of E-catalog you must be looking for compatible software for some design tips to guide you to create the best Electronic Catalog for your business.
* Planning: Before commencing any project, Planning is the most important task and the same goes with Electronic Catalog. Before anything else, a business needs to plan what they want to input from auto parts collection to text and images. It is the dispensable part that should never be skipped.
* Design of E-catalog: General Elements included in E-catalog are product name, Product image, short description, specification, delivery information, discounts, technical information, benefits, price, and links for easy shopping. To include these elements business, need to design it in a manner so that they can gain customers' attention towards their product. Always keep your customers in your mind throughout the process of designing this will assist you to guide your design relating to style, color, and imagery.
* E-catalog Software: After completing the designing part business requires to display it and for integrating design there is a need for Software. It is very inevitable to know by using which software you are going to make your Electronic Catalog as per the need and demand of business. There is plenty of E-catalog maker software and tools available in the market. The software improves the quality and makes the E-catalog more attractive and informative.
* Link to the E-Catalog: As per the requirements of the business for Auto Parts seller the link for doing shopping or displaying the description of a product is necessary.
* Distribute and Publish: After completing E-Catalog, to flourish business gathering more customers' distributing and publishing electronic catalog is an unavoidable step. There are many social platforms available on the internet, where distributing E-catalog can help businesses to gain more sales.
There are plenty of companies in the present market that will surely help the Automotive business in designing an E-catalog. Anzael LLC is one of the best among those available companies which will guide you and even assist you to make the best E-Catalog that can lure more prospective customers. They study your demand and data minutely and then plan and design as per the need to make the best design of auto parts E-catalog or car parts catalog. Therefore, to accomplish your preferences choose wisely and this can be done perfectly only when you choose Anzael LLC company.