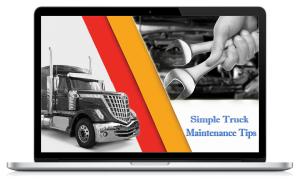 Whether you have purchased a new truck or having been driving the truck for many years, you should always think about its maintenance. Conducting regular maintenance would always help you to identify issues and find the best solution. So, here are some tips you must follow to improve the performance of the pickup truck.
Change the oil regularly
Clean oil certainly helps to lubricate and protect the truck's engine. Once the oil gets contaminated with dust, the engine would fail to do its job. So, it's always better to check the manual and find out how often you need to change the oil. For new models, it's recommended to change the oil after every 7500 miles. Besides, you shouldn't forget to change the filter so that the part doesn't affect the engine's efficiency.
Check the fluid level
Apart from the engine oil, you should always check the engine coolant, windshield washer fluid, brake fluid, and power steering fluid regularly.
While the power steering fluid is responsible for keeping the steering system in good condition, the windshield washer fluid helps to prevent the windshield from getting damaged. On the other hand, the brake fluid should be changed for the smooth functioning of the brakes.
Rotate the tires
When you are thinking about improving the gas mileage and enhancing the life of the suspension system, then you should always rotate the tires regularly. Once you request the technician to do the task, you can always identify problems and think about resolving them at that instance.
Clean the exterior
Cleaning the exterior can certainly help especially when you're maintaining the truck in the winter season. As you ask the technician to remove dust, you would be delighted in protecting the paint on the truck. While the expert is carrying out the cleaning task, he shouldn't forget to clean the undercarriage. Moreover, he should also think about cleaning other parts or components of the truck.
Check the fuel injection pump
As you drive the truck to the service center, you should ask the expert to calibrate the fuel injection pump. You should also seek advice on how the pump can be mounted. This would eventually help in delivering the right quantity of fuel at the right pressure and at the right time.
Finally, you should insist the expert to inspect the truck thoroughly. As issues are analyzed, the individual would always come with a solution for safety and mechanical issues. When it comes to effective maintenance, you can think about changing auto parts by referring an auto parts e-catalog. Try saving fuel as you insist on checking the battery, voltage regulator, fan belt, and dynamo. If the compression pressure is quite low, then the engine should be overhauled immediately. Later, you must schedule a test drive to check the performance of the vehicle.