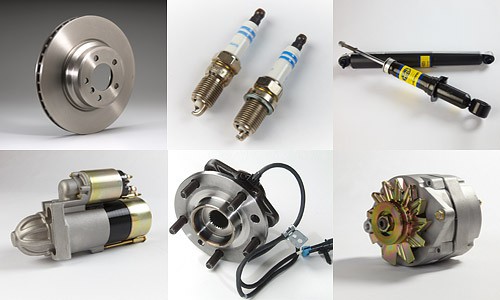 Automotive aftermarket is a billion dollar market related to replacement & performance parts their manufacturing, remanufacturing, retailing, distribution and installation after the sale of the automobile by the original equipment manufacturer.  The aftermarket includes various types of millions of parts which need to be published in catalog format to bring to scale the data. The catalog by definition is a comprehensive document which organizes the data in a systematic and logical way such that they are easy to find. The catalog publishes various features and specifications information to be able to draw comparatives and make informed decisions. There are a several product and parts catalog available in the market which competes against each other.
With increase in e commerce it has become critical to publish accurate digital information for interaction with the market. These aftermarket parts catalog have to be designed in such a way that they provide optimal information to consumer which is sufficient enough to make a decision. The catalog has to be such that it is not overloaded with information such that a consumer does not get confused instead. To be able to compare effectively they have to be published in industry recognized standards and formats thereby reducing the time to market.
The aftermarket industry is highly unpredictable so it becomes difficult to manage & stock the inventory. The e catalog takes the lead to load all of the aftermarket parts inventory and make them visible to the market. A customer is in ability to search the database by year, make, and model attributes to find the right part at the right time. Additionally, the e catalog gives usage statistics of which are the most popular aftermarket parts adding to the relative intelligence. The admin is in capacity to track all the queries and orders and make a report out of the statistics and use it for the purpose of inventory & stock management. The user gets the idea about which parts are most viewed, inquired and sold thereby increasing the market intelligence for just in time approach.
The automotive aftermarket parts catalog enables the pre sales activities to attract consumers' attention by its search optimized keywords. The e catalog brings to scale the big data and delivers greater accuracy to the aftermarket. The consumer is in ability to browse the e market raise queries and save the searches to compare for later and research. This aftermarket parts catalog critically serves the purpose of pre sales activities thereby increasing the chances of sales. Overall the aftermarket parts catalog informs the consumer of the salient features, specifications and unique propositions intended to make accurate decisions and reduce returns.