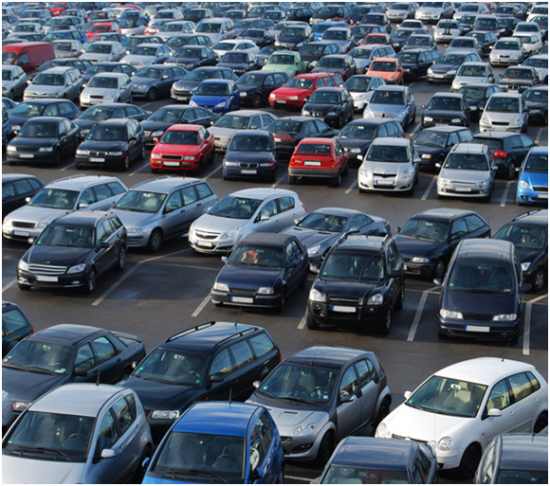 The Automotive aftermarket is a secondary market of the automotive market after the sale has been made. It is concerned with manufacturing, remanufacturing, retailing, distribution, chemicals, vehicle replacement parts, equipments and accessories after the vehicle has been sold by the OEM to the consumer. The parts may or may not be manufactured by original equipment manufacturer. As the parts get worn out or damaged the replacement parts come into picture; the replacement parts are built or remanufactured to replace the original parts. Accessories are parts that are designed as add-on to the vehicle to deliver comfort, convenience, performance, safety or customization.
Automotive aftermarket covers the whole repair maintenance and service segment from parts supply to fitment and servicing. The aftermarket provides range of products for different prices and qualities for nearly all vehicles make and model. Consumer has an option to either do it yourself or get it fixed by a professional fitter shop. The automotive aftermarket authorized repairer adds value by agreeing to meet high service standards and deliver high customer satisfaction.
As sales of parts and equipments move towards the online segment, the traditional chain stores are facing fierce competition for survival. Availability of online parts and accessories allows user to do-it-yourself conduct; however for fixing major repairs the brick and mortar shop are still a reliable source of solutions. A research report says that in the US the jobs in the automotive industry have risen by 19% since 2012. This rise in the jobs signifies increase in the aftermarket demands for parts, equipments and services. Another trend in the picture is that people are sticking to their vehicles with average age of vehicle getting closer to 11.3 years. As the vehicle ages the need for servicing and parts replacement also increases. This trend of increase in the average age to the vehicle has increased the influence of demand on to the aftermarket industry.
The automotive aftermarket is a highly complex, multifaceted, robust and competitive market that ensures supply network to millions of cars, vans and other vehicle to keep them in correct working condition. The automotive aftermarket has seen significant impact from the on internet market; as the internet market offers good value for money. The internet market lets user make informed decisions as it markets direct to the consumer. According to Hedges & Company the online sales of aftermarket parts and accessories is about to reach $7.4 billion in 2016 and $8.8 billion in 2017. The online e commerce sale for the aftermarket auto-parts is expected to grow by 15% in 2017 and 2018.