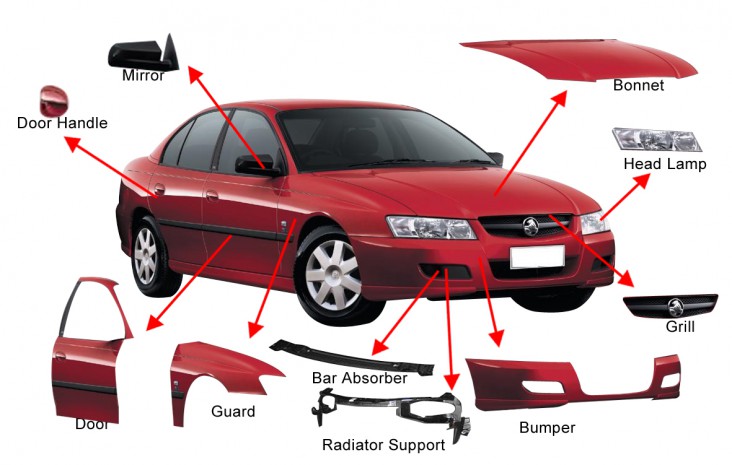 Year after year, there's something usual that would transform the automobile industry. So, here are  some trends you can watch in 2017 and the years ahead.
Luxury isn't always better
According to a resident 'futurist' for a well-known motor company, people across the globe are reconsidering what it means to lead a good lifestyle. It's not just possessions but also about the experience. The research reveals that consumers are trying to seek joy in having less. Individuals are not happy with everything for retirement. They have set goals for themselves and sought a new meaning for prosperity. As a result, some consider cars as a status symbol while others just buy vehicles for a comfortable ride.
Seeking ways to save time
Over the years, people have found time to be precious among all commodities. The idea of using time productively is gradually evolving. Every year, 160 million hours are wasted due to traffic jams and daily commutes. So, smart mobility has now been launched to build mobility services with IT based companies. As 2017 rolls by, there would be new ways to turn time into something that's meaningful.
Many travel options
From transportation network companies to personal vehicles, people can now enjoy limitless transportation options. If someone is living abroad, then they could decide if they want to navigate through traffic, board a train, or use a ride-sharing service. An app is designed for planning efficient commuters. For electric vehicles, the app notifies the individual about how much charge is left. You can also book a parking spot if you're in a race against time.
Self-driving vehicles
The future of global travel is now dependent on fully autonomous vehicles. Self-driving technology has created the excitement since it existed since several years. By 2021, a renowned company is planning to release a series of self-driving cars. This would benefit commuters because autonomous vehicles would aid in lowering congestion on roads. Countries like India and China had seen shocking incidents while people drove from one corner to the other. When the question pertaining to self-driven vehicles was raised, 84 percent of people in India came back with a positive reply. On the other hand, 78 percent of Chinese agreed that such vehicles would hit the market soon.
Accommodating mobile phones
With the increasing use of the internet, people prefer using smartphones to access social media platforms. Since this was important to them, vehicles were designed to accommodate mobile phones. With the help of the voice-recognition technology, drivers can make calls, and listen to soundtracks to make it for a memorable ride. Apart from everything else, they can also receive traffic information without taking hands off the steering wheel. Everything can be achieved when Bluetooth-enabled devices are paired with vehicles.
Global mobility services
Companies are now striving to cater people who are interested in mobility as a service. This means that they would work with different communities to find a solution for congestion issues. As 2018 commences, the number of shareable brakes included in the car parts catalog would increase phenomenally.