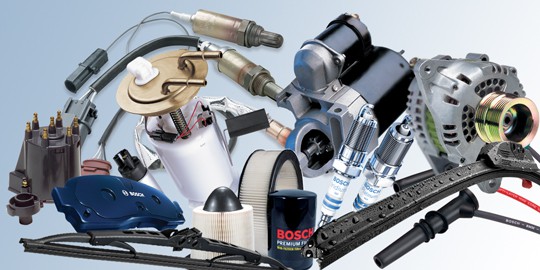 The automotive aftermarket industry is categorized under replacement parts, performance parts and accessories. Replacement parts are auto parts built or remanufactured; that replace the original equipment parts after they become worn out or damaged. Performance auto parts are parts that target and improve the performance of the overall vehicle; they are like add-ons after the original assembly of the automobile. Accessories are auto parts to customize and improve the comfort, convenience, and overall safety of the automobile. With increase in average life of vehicle and increase in vehicle miles driven in the United States; the requirements for auto parts have also grown to create a sweet spot for the aftermarket industry.
Because the demand is uncertain it is difficult to predict the auto parts market. There are various warehouses that store huge auto parts inventory to address the uncertain market. There are a several millions of auto parts available in the market which includes original equipment manufacturers and other cheap alternatives. In order to bring to scale this huge auto parts database one needs an electronic catalogue to be able to run query and filter the parts by vehicle make, model and engine. e Catalogues are user friendly, interactive, front end web applications that lets user to filter the auto parts required and inquire about them.
There are various types of catalogues available in the market they usually follow the same standard format of search by vehicle make, model, year and engine. Catalogues usually interact with the end consumers to help them make informed decisions. So catalogues have to contain very comprehensive information about the salient features of the products and their respective technical specifications. Catalogues have to be in designed in standard formats such that they can be compared across the spectrum.  Additionally, auto parts catalogue are designed to highlight the unique selling propositions. With e catalogues the traditional hard copy catalogues are now a thing of past but user has the ability to print the e catalogues at their convenience.
The purpose of the auto parts catalogue has although not much changed but the format has changed to give user quick and reliable information without having to go to store for inquiry. Otherwise it has become impossible to browse through each of the products manually. The e catalogue provides a venue for consumers to interact with the company specifications virtually; so that they could make more informed decisions. Additionally, with rise in e commerce it has become inevitable for the auto parts to stay out of the league.  With ability to upload photographs & installation procedures the e Catalogue provides more visibility to the auto parts. Overall the auto parts catalogue is a generalized format to be able to communicate the right information at the right time and still be able to maintain its unique selling proposition.