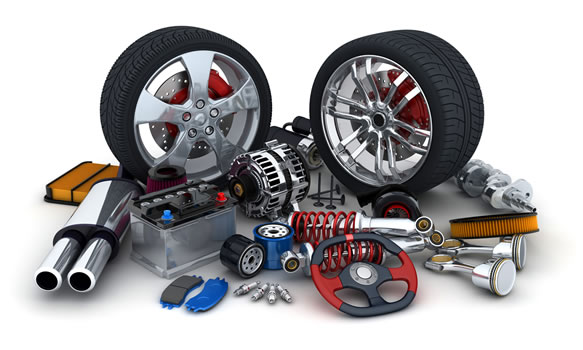 According to Grand View Research Inc. the global automotive aftermarket is projected to reach USD 486.36 billion by 2025. In the component manufacturing the advanced technology incorporations and digitalization of repairs and component sales are expected to boost the market. With rise in usage of semi autonomous & autonomous, hybrids and electric cars will bolster a new range of aftermarket products & accessories.
The Asia-Pacific regional market reflects an upward trend due to increase in vehicle penetration and improvement in overall lifestyle in the developing countries. These factors along with higher disposable income are expected to drive the growth of the automobile industry in the region. Alongside with increase in emission norms are supposed to drive the growth of automotive aftermarket component sales. The Asia-Pacific along with fastest growing market for automotive collision repair services is also fastest growing market in automobile production. With acceptance of hybrid gas & electric cars the market for specialized repair centers are expected to increase.
On the other hand with use of business intelligence (BI) support; the aftermarket industry will optimize the sales and fulfillment strategies. These BI tools will enable the automotive businesses with large product portfolios and customer bases to make their data visible & to unlock the value of their data for application purposes. The market is expected to experience shift of operations to mobile devices to access business critical data and also expects rise in B2B market. These business intelligent embedment's which are user friendly and easy to use will enable non technical staff to deliver data analysis and reports.
Overall market forecast and projections will see a highly optimized work environment and culture to minimize risk and maximize profits. Owing to increase in the number of lightweight vehicles and with increasing average age of vehicles; the automotive aftermarket is estimated to grow significantly during the forecast period. The North American market is a mature market and has higher technology adoption rate thus will result into higher conversion rate of hybrid electric automobiles.
The extended use of data analytics & embedded technologies will mark the use in the next century. Fully integrated automotive components & technologies will be the forerunner. User will be looking for more convenience, comfort and more meaningful use of the technology. The global aftermarket industry takes a cue of emergence of new distribution channels, growing vehicle sales and parc, increase in average life of vehicle and rising miles driven per year. The future of aftermarket will primarily depend upon the optimized inventory that would reduce cost by carrying less unnecessary stock.