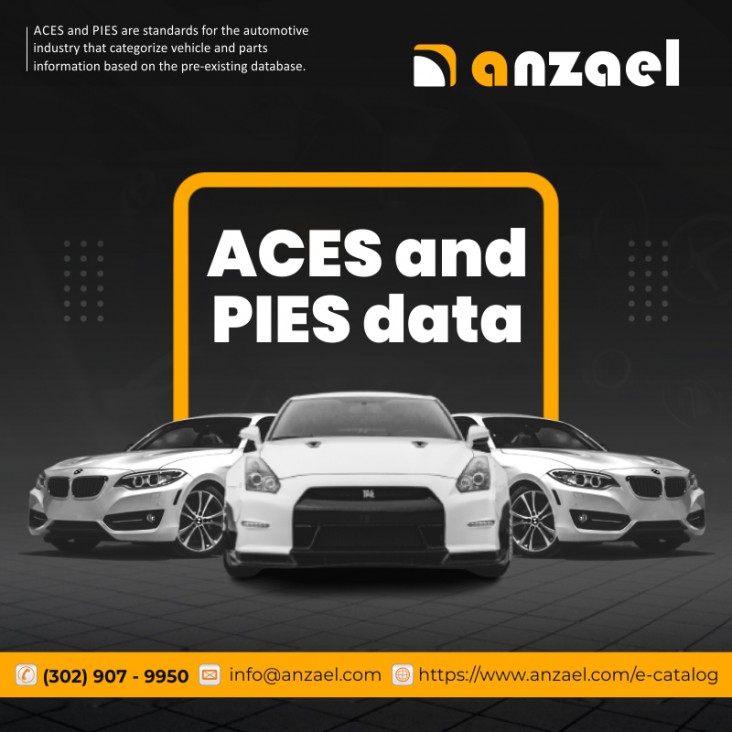 In case you are in the business of manufacturing, supplying, distributing, or selling auto parts, then ACES and PIES are very important. Both the terms are standard aftermarket data formats. The ACES standard is about handling and exchanging automotive application data, and the PIES standard is used to handle and exchange product data. Most companies in the Automotive Aftermarket industry in North America utilize the ACES and PIES data standards to do business.
Merchants who are operating in the auto aftermarket industry will have to manage the year, make, and model fitment data for all of their products. There are several challenges like how companies use and exchange this information, develop their websites, warehouse, and sell their products online.
If you wish to do something which is not feasible – make more money with less investment and time within the automotive aftermarket industry then you will need to know ACES and PIES.
The terms, ACES, and PIES are standards for the automotive industry that categorize vehicle and parts information based on the pre-existing database. These terms help to configure fitment and product information.
ACES Product data
It stands for Aftermarket Catalog Exchange Standard (ACES). It is an automotive aftermarket industry standard that is utilized for managing and exchanging automotive catalog applications data. Manufacturers will be able to send and receive product data with the help of industry-standard vehicle applications. These include elements like make, year, model, part types, and other equivalent qualifiers. The ACES product data standard involves part data in the form of brand, part number, and part type, alongside other fitment information of vehicles, vehicle attributes, and details of exact position on those vehicles where these parts fit in perfectly.
PIES Product data
It stands for Product Information Exchange Standard (PIES). It is used to manage and exchange part number data. It is used in the industry as a way of managing and exchanging product data on auto parts and various accessories. PIES includes more than 20,000 product types and over 180 different electronic data elements, and all are organized into 25 categories.
Where you should go to help to organize product data?
Well, Anzael LLC is here to help with ACES and PIES. It was created for automotive parts suppliers and resellers. Anzael LLC can help you to enjoy the benefits of ACES and PIES data efficiently. There are free as well as premium ACES XML validator tools available such as VCDB Tool, VCDB Pro tool. All these have the same work pitch and are designed for accurate ACES/PIES validation. Using ACES XML validator tools suppliers can check the accuracy of the provided information. The company helps you keep your data up-to-date and helps to provide real-time data to the marketplace. So, grab the deal and make a profit.